Collective Mobility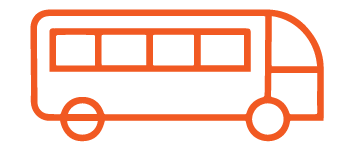 Winner : Corporation de Transports Collectifs de la MRC de Maskinongé 
Mention : Transport adapté et collectif de la MRC de la Rivière-du-Nord 
Urban Planning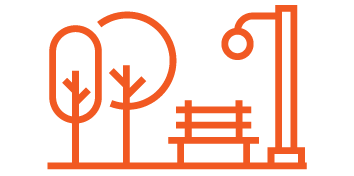 Winner : L'Atelier Urbain
Energy Efficiency and Electrification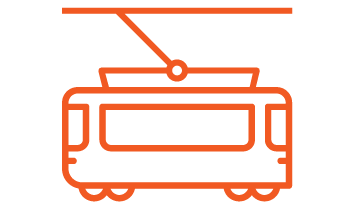 Winner : FTEX 
Mention : Société de transport de Laval (STL)
Shared Mobility

Winner : Louelec 
Mention : Réseau de transport de la Capitale (RTC)
Human Experience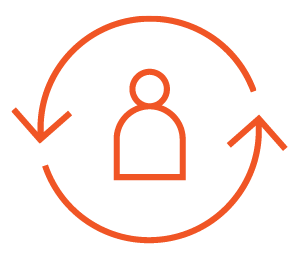 Winner :Cyclo Nord-Sud
Mention : Accès transports viables
Mention : Centre d'écologie urbaine de Montréal 
Mention : Société de transport de Trois-Rivières (STTR)
Active Mobility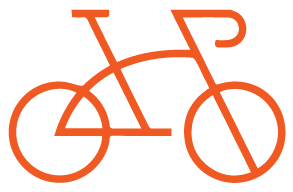 Winner : City of Montréal 
Mention : Cargone
Freight Logistics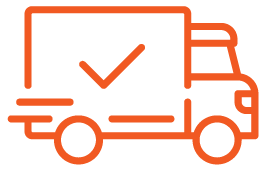 Winner (ex aequo) : La roue libre
Winner (ex aequo) : Panier Québécois
Mention : Canada Post
Intelligent Mobility in Urban Settings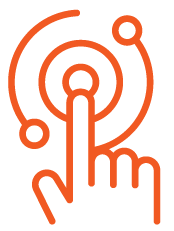 Winner : Blaise Transit 
Mention: MUVE
Start-up Companies
Winner : KM Impact 
Sustainable Mobility Outside Quebec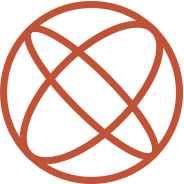 Winner : Transit
Mention : KargoROO
**Coup de cœur du jury**
Winner : Netlift
Webcast and Photo Gallery
The 2021 Jalon Mobility Awards' official Magazine (In french)

Richard Chénier is the General Manager of Centech, a world-class business incubator dedicated to advanced technologies. He is also the Entrepreneurship and Innovation Director at the École de technologie supérieure (ÉTS), the 2nd largest engineering school in Canada. He has been an executive director in two management consulting firms, one of which he co-founded. He is a speaker for the Institut de leadership en gestion. In 2018, Urbania magazine named him one of 50 Quebecers who "create the extraordinary.
Nelson Edwards, CSLA, CIP, is a Senior Project Manager in Urban Design and Transportation Planning at the City of Ottawa. M. Edwards has over 35 years of experience in a diversity of specialties including: landscape architecture, transportation planning, urban design, environmental assessments, street design, green space systems strategies and strategic land use and community planning policies. Sample projects include the Environmental Assessment for the Western Expansion of the Confederation Line LRT (2017), Downtown Moves: Transforming Ottawa's Streets. (2013), the Green Space Master Plan (2006) and National Capital Greenbelt Master Plan (1995), as well as the recent Albert and Slater Streets Post-LRT Re-Visioning project (2018) and Designing Neighbourhood Collector Streets (2019).
Luce Beaulieu has a professional background of more than 15 years in sustainable development and holds a master's degree in Strategy, Social and Environmental Responsibility from ESG-UQAM. From 2013 to 2016 at CIRAIG, she co-developed projects in social life cycle analysis, social and environmental impacts and particularly in the circular economy. After seeing the position of scientific coordinator at the EDDEC Institute where she co-built numerous partnerships and interdisciplinary and intersectoral research projects, Luce continues her contribution to societal transformation at CIRODD as executive director since 2018.
Sébastien Adam is a Senior Director, Strategy at CDPQ. He is responsible for leading the development and overseeing the execution of CDPQ's strategy in Quebec and technologies. He works closely with all investment teams to define and implement the CDPQ's priorities. He coordinates the construction and performance management activities of the Quebec and technology investment portfolios. Prior to joining CDPQ in 2017, Mr. Adam worked for more than 10 years for top strategy consulting firms SECOR and Roland Berger. He advised senior management of public institutions and private companies, both Canadian and international, in defining and executing their strategies and transformation programs. Mr. Adam holds a bachelor's degree in economic and social administration from the University of Social Sciences in Toulouse and a master's degree in international management from HEC Montréal.
A team leader in land use planning at the Montreal Metropolitan Community and a lecturer in urban planning at the Department of Urban and Tourism Studies at UQAM, François St-Germain has 30 years of experience in land use planning and urban planning. Over the course of his career, he has coordinated the revamp of several development plans as well as the overhaul and harmonization of several urban plans and regulations. Mr. St-Germain has also participated in several studies in land use planning, urban planning, the environment, mobility, landscape and agriculture for many RCMs and municipalities in Quebec. He also helped implement the Montreal Planning and Development Plan (MPDP) for the Montreal Metropolitan Community. Mr. St-Germain is also involved with the Ordre des Urbanistes du Québec as a mentor in professional and ethical regulations for planners.
With a master's degree in political science, Marc-André Viau has worked as a political strategist at various levels of government. After an internship at the European Economic and Social Committee in Brussels, he worked on Parliament Hill in Ottawa for many years in various functions, including as Senior press secretary with the Office of the Leader of the Official opposition in the House of Commons. He later contributed to the victory of the green-leaning Mayor of Montreal, Valérie Plante, and worked as communication director and senior advisor. Since joining the Équiterre team in 2019, Mr Viau leads the development of political advocacy, regularly presenting in parliamentary commissions and meeting with ministers, elected officials and other political decision-makers.
Marie-Claude Bourgie has combined her academic background in environmental policies and finance to cultivate an expertise in climate finance and international development. She started her career as an international climate finance consultant for Global Consult and EcoRessources, guiding governments and the private sector on international climate-change policies and financing models. She worked for six years as the Chief Development Officer of the One Drop Foundation, a foundation with an international portfolio of water projects of over $100M in 13 countries, she was then responsible for fundraising and strategic partnerships, she developed financial structures that aimed at maximising leverage to increase social and environmental impact. She is currently the Executive Director of the Greater Montreal Climate Fund, a fund dedicated to accelerating the adoption of low-carbon solutions in the Greater Montreal region. Ms. Bourgie holds a Bachelor's degree in Geography from Bishop's University, a Masters in Environment from Simon Fraser University and an MBA from the John Molson School of Business. She is a director on the board of the Canadian Forum for Impact Investment and Development and member Steering Committee of the Montreal Climate Partnership.
Vous aimeriez devenir partenaire des Prix Jalon de la mobilité ?
Contactez
Randall Ascui,
directeur financement et communautés d'intérêts
randall@jalonmtl.org
514 668-4796
Partners
Merci à nos partenaires et à nos collaborateurs ! 

Le MEI est à l'initiative du programme Startup Québec qui désigne une série d'actions gouvernementales en appui aux incubateurs, accélérateurs d'entreprises et centres d'entrepreneuriat universitaire qui offrent des services d'accompagnement aux jeunes entreprises innovantes à fort potentiel de croissance.

Jalon bénéficie du soutien financier de la Ville de Montréal par l'entremise du Service de développement économique.

En développant des technologies innovantes pour les batteries et les moteurs de véhicules électriques, en développant un réseau de bornes de recharge et en produisant une électricité propre et renouvelable, Hydro-Québec participe activement à l'électrification des transports
Rassembler, mobiliser et faire rayonner
Les prix Jalon de la mobilité se veulent un événement festif, ludique et rassembleur, qui récompensera l'effort du changement porté par les acteurs de l'écosystème : ceux qui façonnent la mobilité de demain, ceux qui la questionnent. De nombreux acteurs de la mobilité sont attendus le soir de l'événement, provenant des organisations les plus influentes en mobilité durable et intelligente. Lors de l'événement, des prix seront remis dans neuf catégories.
Les prix Jalon de la mobilité ont pour objectifs de
récompenser et de faire connaître les acteurs de la mobilité du Grand Montréal et du Québec ;
souligner les projets et les initiatives de mobilité durable et intelligente qui ont permis de
réduire les besoins de déplacements, leur fréquence ou les distances parcourues,

favoriser un transfert vers des modes de transport durables,

et améliorer l'efficacité des modes de transport existants ;
rassembler, mobiliser et faire rayonner 
la qualité et la diversité de cet écosystème ; 

le pouvoir de Montréal comme pôle d'attraction en mobilité ;
soutenir l'innovation et les bonnes idées en mobilité durable et intelligente 
promouvoir la transformation des villes par la mobilité ;
favoriser le partage de connaissances ;
encourager les partenariats d'affaires. 
Qui participe à la remise des prix ?
Entreprises et organisations oeuvrant dans le domaine de la mobilité
Entreprises en démarrage (start up) liées à la mobilité
Instances publiques et gouvernementales
Associations, grappes industrielles et organismes voués à l'innovation
Milieu académique
Information supplémentaire
Pour de l'information supplémentaire sur les prix Jalon de la mobilité, une demande de partenariat, ou toute demande de collaboration, écrivez-nous à prixjalon@jalonmtl.org 
Lauréats des Prix Jalon 2020
Découvrez les lauréats de notre seconde édition ici.
Téléchargez le livre des Prix Jalon de la mobilité 2020.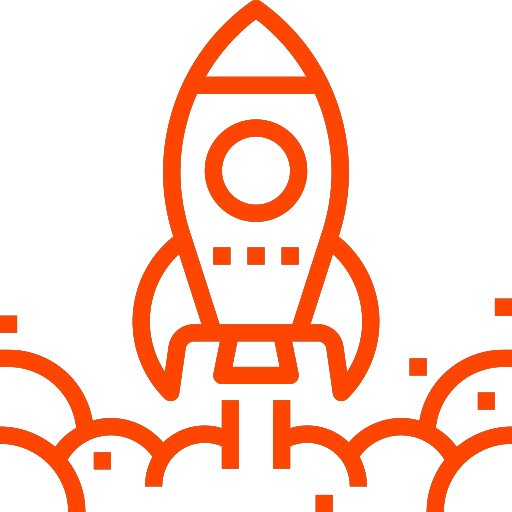 Découvrez les faits saillants de l'édition 2019.
Le 17 octobre 2019 avait lieu la toute première remise des prix Jalon de la mobilité. La soirée a connu un franc succès, faisant salle comble avec 380 convives. Près de 60 entreprises et organisations provenant de diverses régions du Québec avaient posé la candidature de plus de 100 projets ou initiatives. 
Algolux
Arpent
BIXI
Blaise Transit
Bureau du taxi de Montréal
C2RO Cloud Robotics
Centre d'écologie urbaine de Montréal
ChargeHub
Civilia
Copenhagenize Design Co.
CRIM
Cube HX
Cyclo Nord-Sud
E-SMART
Electromega
Eva
Exo
FPInnovations
Institut du véhicule innovant
IVEO
Jakarto
Jour de la Terre (Fonds Éco IGA)
La Compagnie Électrique Lion
La roue libre
LeddarTech
Livraison Vélo Montréal
Locketgo
Momentum Technologies
Momentum Consultants en transport
Morelli
MRC de Memphrémagog
Navette nature
Netlift
Ogust
OnRoule.org
OpenFleet
Orange Traffic (Intersect)
Parc olympique
Quartier de l'innovation
REKAB – Multimodal carpooling for enterprise
Réseau de transport de Longueuil (RTL)
Rinse
SmartHalo
Smartpixel
Société de transport de l'Outaouais (STO)
Société de transport du Saguenay
Société Logique
Solon Collectif
STL (Société de transport de Laval)
Systra
Taiga Motors
Tesla RP
Transit
Vélo Transit
Ville de Candiac
Ville de Montréal
Ville de Québec
Xpedigo
Félicitations à tous les gagnants de l'édition 2019 des prix Jalon de la mobilité ! 
INNOVATION TECHNOLOGIQUE
Gagnants (ex aequo) : 
Algolux (EOS — Vision autonome) : Logiciel s'ajoutant à n'importe quel système de vision numérique. Il améliore la précision de perception de 30 % à 60 %, aidant les véhicules autonomes à mieux s'adapter aux conditions difficiles, comme la neige et le brouillard.
LeddarTech (Leddar Pixell) : Technologie de détection pour offrir une couverture complète des angles morts sur les véhicules lourds et commerciaux autonomes et non autonomes, augmentant ainsi la sécurité routière de l'ensemble des usagers.
Mention : Orange Traffic — Intersect
MOBILITÉ COLLECTIVE ET PARTAGÉE
Gagnant : Transit (Transit+) 
Fonctionnalité unique, le planificateur de trajet multimodal Transit+ affiche des itinéraires combinant vélopartage, trottinettes, vélo personnel ou encore course à la demande au métro ou au train.
Mentions : Netlift, Réseau de transport de Longueuil, Société de transport de l'Outaouais
ENTREPRISE EN DÉMARRAGE
Gagnant : Jakarto 
Cartographies en haute définition réalisées par des caméras 4K et des LiDARs haute précision pouvant être intégrées au sein des véhicules autonomes, afin d'accroître la sécurité et l'efficacité de leurs déplacements.
MOBILITÉ ACTIVE
Gagnant : SmartHalo (SmartHalo 2) 
Appareil offrant une expérience de vélo unique, grâce à ses diverses fonctionnalités : système de navigation conçu pour le vélo, système d'alarme, lumière automatique et suivi intelligent des efforts physiques.
Mention : Cyclo Nord-Sud
INNOVATION NUMÉRIQUE
Gagnant : Transit (Modèle de prévision en temps réel) 
Système de prévisions en temps réel pour les transports collectifs, basé sur les technologies du machine learning qui a permis d'améliorer de 15 % la précision des prévisions iBUS de la STM.
Mention : Bureau du taxi de Montréal
AMÉNAGEMENT URBAIN
Gagnant : Société de transport du Saguenay (Corridor d'écomobilité) 
Projet reliant les cinq principaux lieux générateurs de déplacements du secteur. Il inclut la construction de stations multimodales, l'acquisition de vélos et de voitures en libre-service et l'aménagement du territoire.
LOGISTIQUE URBAINE
Gagnant : La Compagnie Électrique Lion (Lion 8) 
Camion urbain 100 % électrique, entièrement fabriqué au Québec, et le tout premier du genre en Amérique du Nord. Il offre une autonomie pouvant aller jusqu'à 400 kilomètres.
Mentions : La roue libre, Livraison Vélo Montréal
MOBILITÉ À ÉCHELLE HUMAINE
Gagnant : Solon Collectif (LocoMotion) 
Programme de partage de voitures, remorques, vélo-cargos et vélos électriques entre voisins. LocoMotion permet aux citoyens de transformer leur mobilité tout en créant des liens de solidarité dans leur voisinage.
Mentions : OnRoule.org, Société logique
PRIX COUP DE POUCE STM
Gagnant : C2RO Cloud Robotics 
Mentions : OnRoule.org, Solon Collectif, Vélo-Transit
PRIX COUP DE COEUR DU JURY
Gagnants (ex aequo) : 
Société de transport de Laval 
MRC de Memphrémagog
Renommés dans leurs milieux respectifs, les membres du jury provenaient des domaines de l'architecture, de l'innovation, de la mobilité, des affaires et de l'enseignement universitaire.
Nathalie Dion, présidente de l'Ordre des architectes du Québec
Patrick Gagné, président-directeur général d'OSMO
Sarah Houde, présidente-directrice générale de Propulsion Québec
Michel Leblanc, président et chef de la direction de la Chambre de commerce du Montréal métropolitain
Catherine Morency, titulaire de la Chaire de recherche Mobilité de Polytechnique Montréal
Téléchargez le livret de soirée qui contient la description des 105 projets et initiatives en nomination aux prix Jalon de la mobilité en 2019.