When
October 17 2019
18h to 22h
Where
Gare Dalhousie (Cirque Éloize Studios), 417, Berri Street, Montréal
Recognizing efforts to foster mobility
We're proud to launch the very first edition of the Jalon Mobility Awards.
This fun and festive gathering will recognize the efforts made by key agents of change within the ecosystem, from those who are shaping the mobility of tomorrow to those who are questioning how it should all be done.
Journalist, presenter and producer Stéphan Bureau will host this event.
Subscribe to our newsletter if you don't want to miss any updates about the event.
Please note : Call for applications are now open until September 13! More details in the Applications section below.
Tickets to attend are now on sale.
Sponsors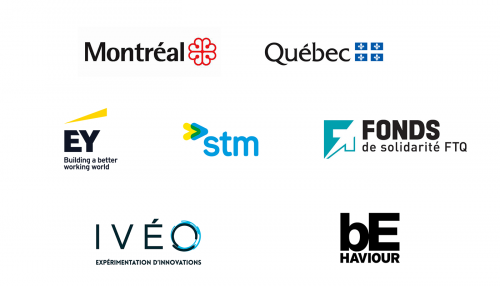 It's know time to submit your application! Please read our Rules and criteria (in PDF) and download our application form (in PDF).
Please note : Applications are now open until September 13, 2019
Questions or need help? Contact us!
Now's your chance to benefit from the STM's support and enjoy up to 400 hours of mentorship to help get your project or service off the ground!
Candidates interested in the Jalon Awards can now apply free of charge for this first ever STM Coup de Pouce Award.
Download the STM Award form (PDF, in French only) to apply and to review the eligibility requirements and selection criteria.
Nine awards will be presented in the following categories:
1 – Technological Innovation
2 – Digital Innovation
3 – Collective and shared Mobility
4 – Active Mobility
5 – Urban Logistics
6 – Urban planning
7 – Start-up companies
8 – Human Experience
9 – Student award
Learn more about the rules and criteria of each category.
Nathalie Dion, president, Ordre des architectes du Québec
Patrick Gagné, CEO, OSMO
Sarah Houde, CEO, Propulsion Québec
Michel Leblanc, President and Chief Executive Officer, Board Of Trade Of Metropolitan Montreal
Catherine Morency Ph. D, Chairholder, Canada Research Chair on personal mobility (MOBILITÉ Chair) and Chaire de recherche (industrielle) MOBILITÉ, Polytechnique Montréal
Thanks to our sponsors!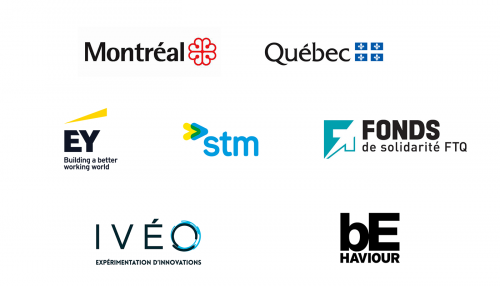 Want to become a partner? Contact us!